Our Mission
At Muppets Co-operative Preschool our mission is to foster learning through play and exploration and build confidence while encouraging collaboration with others. We advocate a strong sense of community through committed family involvement.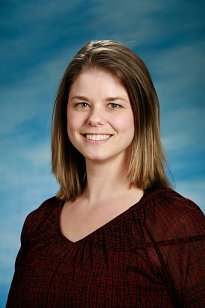 Barbara Keenliside, RECE
Supervisor and Toddler Teacher "Mrs. K"
Barbara is an Early Childhood Educator with over 2 decades experience in child care settings working with children of various ages. Barbara has been part of Muppets family since 2012, taking on the Supervisor role in 2015. The energy, enthusiasm and creativity she brings into the classroom promotes a healthy learning environment. Barbara takes every opportunity to provide positive experiences for the children in the classroom in their day-to-day interactions.
Barbara has a passion for dance and shares it with others by teaching and inspiring children, adults and seniors at various local dance studios. When not working, Barbara enjoys reading, baking and spending time in nature.
Thijs Beijer
Program Support Staff "Mr. Beijer" (Mr. Bear)
My name is Thijs Beijer. I have been a stay at home Dad for the last 9 years. I have been lucky enough to have 2 boys go through the Muppets program. I loved my time volunteering and jumped at the chance to continue being involved.
Sonja Koenen, RECE
Preschool Teacher "Ms. Sonja"
Sonja is an Early Childhood Educator who has worked in various childcare centres for more than 25 years. Much of that time was spent in licensed childcare as an educator to infants, toddlers and preschoolers as well as acting Supervisor of an intergenerational childcare centre. She is so excited to be joining the Muppets Preschool Room and meeting all of the wonderful families!
Sonja appreciates the boundless opportunities in seeing the world through a child's eyes. She believes that planned and spontaneous activities along with a warm and welcoming approach to learning gives children the guidance to reach their full potential in the journey towards developmental milestones.
In her free time Sonja enjoys travelling, hiking with her dogs, spending time with family, friends and her children.
Our History
Muppets was founded by a group of parents who were looking for a co-operative preschool experience for their children in south east Burlington. Opening its doors in 1975 it was originally named Happy Tots and operated out of a church basement on New Street. In 1977 the name was changed to Muppets Co-operative Preschool.
Muppets relocated a few times between 1980 and 1987, making its final move in 1988 to its current home – Appleby United Church.
Our Facility
Muppets occupies two bright and colourful classrooms on the second floor of Appleby United Church. There is a gym/auditorium on the main level which is used for physical activities and special events, such as our Christmas Open House, Mother's Day Tea and Father's Day Brunch.
Appleby United Church is located in a wonderful, quiet neighbourhood, close to parks and green space. The program benefits from this location by outings to the Breckon Park's playground and the 'Secret Forest' off Wilson Street.
Muppets Red Bag
The Red Bag has long been a symbol of Muppets Preschool. Each child is given one on the first day of school in September. Each day, the children bring their Red Bags to school with their snack and a change of clothes. Each child has a labelled hook in the hallway where their Red Bag hangs during the school day. The Red Bag is returned at the end of the school year.
Member Registration
Registration for website members area. This is for use by the parents of children who are attending Muppets Preschool. Once your submit the form, your registration will need to be approved by our Registrar.
×