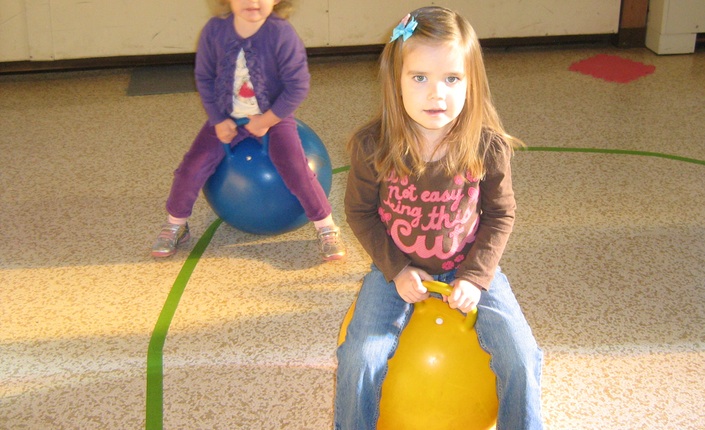 Twice a week the children have active time in the gym.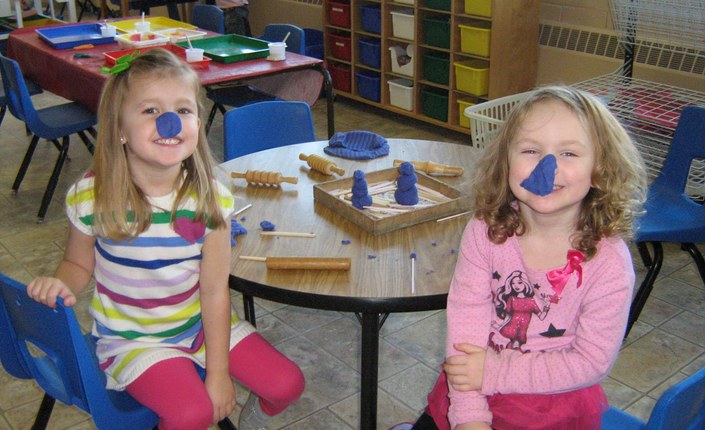 Smiles are always easy to come by at Muppets.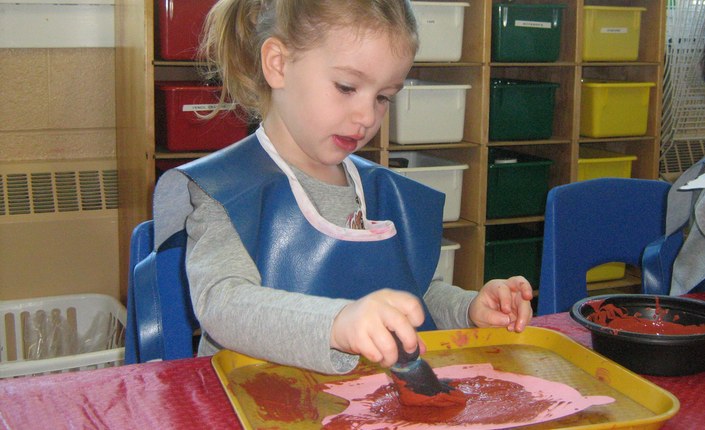 The children are given time to explore different art mediums.
Throughout the year the "water table" might be filled with sand, rice, or snow.
Muppets is proud to offer a warm, caring and safe environment where children develop through play based learning.
Being a co-operative establishment, Muppets is organized and administered by the parents. Under the direction of trained teachers, parents participate in the classroom creating a memorable experience for all.
News
Celebrate our 30 years at Appleby United Church!
SATURDAY JUNE 2nd 2018 4-6pm
Muppets is celebrating our 30 year friendship with Appleby United Church with a fun afternoon of games, face painting, bouncy tent, raffles and a snack shack. A free dance class will be in the Church hall from 4-4:30pm for children aged 2.5 – 5 years old.
All Muppets graduates (young and old) are welcome to tour the classroom and see what it looks like now!
Come be part of the Muppets family. Spots are first come, first serve, register early to hold your September spot!
WOW ~ The monthly fees have not increased from the 2017 prices!
Click on the Blue Registration Button for more information regarding registration and the parent "Red Book" handbook.
Please contact school for a tour or come stop by during program time.
Visit our Facebook page for more news.
Fundraising
If you would like to support Muppets, here are some of our current fundraisers. All proceeds go to classroom improvement and new equipment. Thanks for your help!