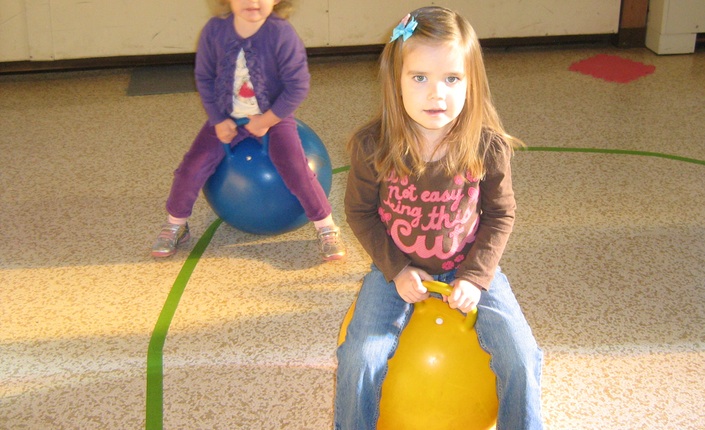 Twice a week the children have active time in the gym.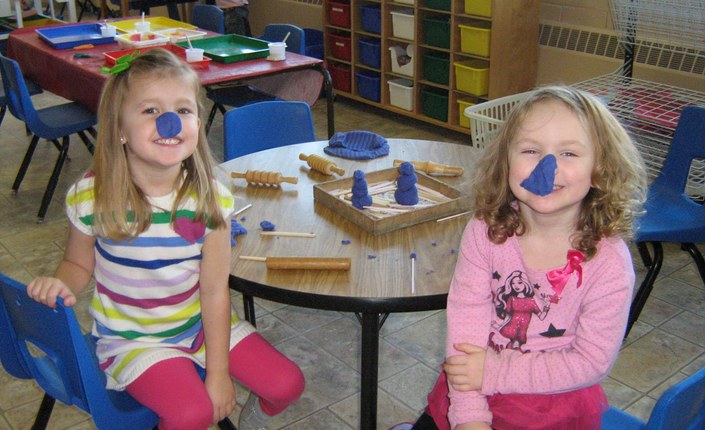 Smiles are always easy to come by at Muppets.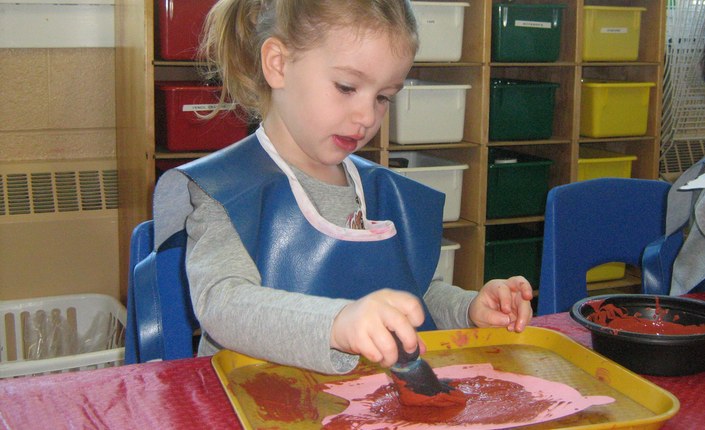 The children are given time to explore different art mediums.
Throughout the year the "water table" might be filled with sand, rice, or snow.
Muppets is proud to offer a warm, caring and safe environment where children develop through play based learning.
Being a co-operative establishment, Muppets is organized and administered by the parents. Under the direction of trained teachers, parents participate in the classroom creating a memorable experience for all.
News
Message on Behalf of the Muppets Board of Directors
Hello Muppets families,
We have all experienced an extremely difficult and unprecedented summer and I truly hope that everyone and their loved ones are safe and healthy.
Unfortunately, Muppets has not been immune to the effects of COVID -19 and we have decided as a board to not open our school in September 2020. We are continuing to monitor the situation very closely in order to come up with a reopening strategy that adheres to Ministry of Education and Public Health protocols.
There is no set date for reopening however.
The Muppets Cooperative Preschool has been part of the community for over 40 years and this will not be the end of our story. We hope that all parents and families understand this decision to delay reopening. We are all in this together and with the support from our loyal families we will come out on the other side stronger together.
Yours truly,
Melanie Smith
Muppets President
Looking for more information about our school?
Click on the Blue Registration Button for more information regarding registration and the parent "Red Book" handbook.
Please note our website reflects the typical program Muppets provides. Muppets follows all Ministry of Education and Halton Region Health guidelines. The program that will be offered, when open, will follow all current child care regulations put in place for the COVID-19 re-opening plan.
Please contact school for a tour or come stop by during program time.
Visit our Facebook page for more news.
Fundraising
If you would like to support Muppets, here are some of our current fundraisers. All proceeds go to classroom improvement and new equipment. Thanks for your help!